Capella Gabrieli sings Miserere
Allegri, Palestrina, Tallis, Monteverdi, Buxtehude, Telemann, Verdi
8:15 pm, Friday 13 November 2009
Eendrachtskerk, Eendrachtsstraat 95, Rotterdam (map). Entrance: €10.
Reserve: mail us the number of tickets required - .
3 pm, 15 November 2009
St. Josephkerk, Jansstraat 41, Haarlem (route, kaart). Entrance: donation.
The Sistine Chapel's secret music
This is not an announcement of Dan Brown's new book; it is Cappella Gabrieli's next concert. We will be singing the famous piece of music that for a long time was only performed in the Sistine Chapel, and in the dark, no less.

Pope Urbanus VIII was so attached to the piece that he decreed that the work not be performed outside the Vatican. Those who disobeyed would be excommunicated. The sheet music was kept under lock and key.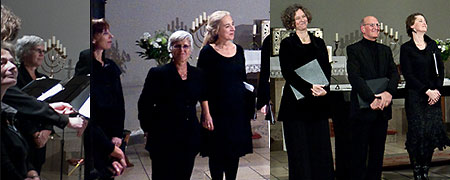 Naturally enough, Mozart was the little smart alec who got hold of the music. He heard the piece, went home and transcribed what he had heard from memory. Without a single mistake. So the story goes, at least.
The piece is still performed each year in the Sistine Chapel on Good Friday. However, times have changed, as the even the Vatican well knows, and Allegri's wonderful Miserere is now widely available, from paper to iPod.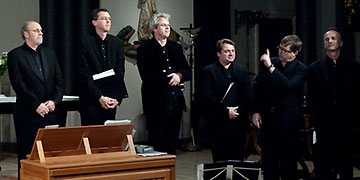 Nevertheless, the best way to hear the piece is the old-fashioned way, in a church, which is what is was made for. Here is your chance: on 13 and 15 November, the Rotterdam chamber choir directed by Maarten Michielsen will perform the famous piece, as well as more beautiful sacred music, by Palestrina, Tallis, Monteverdi, Buxtehude, Telemann and Verdi.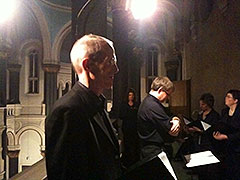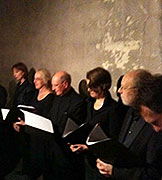 Entrance in Rotterdam costs ten Euro per person. The church in Haarlem requests a voluntary contribution towards restoring the organ.
Programme
Telemann:
Missa super 'Christ lag in Todesbanden'
Monteverdi:
Pulchræ sunt genæ tuæ
Sancta Maria
Spernit Deus
Palestrina:
Deus tu convertens
Sicut cervus
Sitivit anima mea
Tallis:
Psalm Tunes for Archbishop Parker's Psalter
Buxtehude:
Missa Brevis
Gregorio Allegri:
Miserere