Requiem for believers and doubters
8:15 pm, Thursday, 17 November 2011
Teresia van Avilakerk, Westeinde 12a, 2512 HD The Hague (map)
8:15 pm, Saturday, 19 2011
Citykerk Het Steiger, Hang 18, 3011 GG, Rotterdam (map).
Entrance: €25. Advance sales: €20
Music is important enough to mark the significant moments in one's life. All over the world, birth, marriage and death are reason enough to play music. In the Roman Catholic Church, the funeral's musical setting has evolved into an independent art form: the requiem. 'Requiem' means 'peace', which is a strange title for a composition. If you listen to Verdi's Requiem, you immediately hear how misplaced it is. Only fifty years ago, John Cage took the title seriously. He called his piece not peace, but 4'33" (the duration of the peace).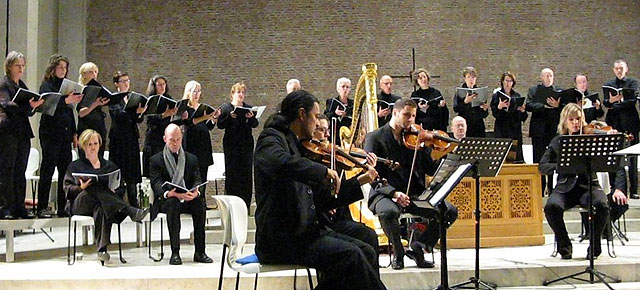 You of course know that we owe the title to the first line of the requiem mass: 'Requiem aeternam dona eis, Domine' (Eternal rest, grant unto them, O Lord). The first polyphonic requiem dates from the mid-fifteenth century, and thousands of requiems followed.
Meanwhile people still die, but do not all still think that angels will carry them to paradise, or expect eternal peace from God. Is there is no music for them? Yes, there is now now. And we are going to sing it.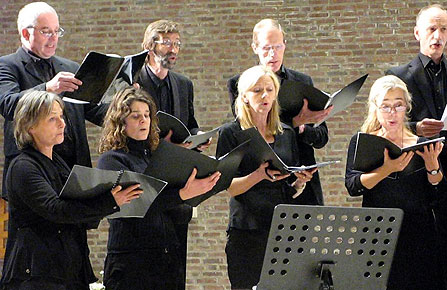 Joop Voorn composed Schweigsamer Tod especially for Cappella Gabrieli. The work is a long musical reflection on death, with beautiful German poetry (Rilke, Hölderlin, Heine, Hesse ...). You can easily call this work a philosophical requiem. In addition, we will sing one of the most popular requiems of all time - Gabriel Fauré's Requiem - and motets by Brahms.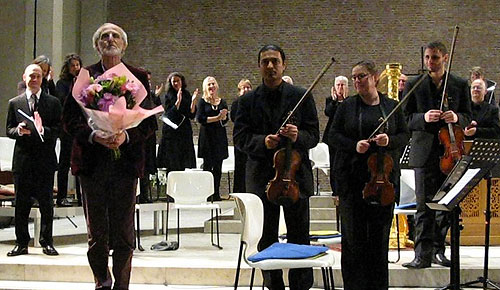 We will have the excellent Domestica Rotterdam ensemble, a fine selection from the Rotterdam Philharmonic Orchestra, willing to guide us, as well as baritone Mattijs van de Woerd and soprano Hadewijch Voorn singing the solo parts.
Programme
Joop Voorn:
Schweigsamer Tod (world-première)
interval
Gabriel Fauré (1845–1924):
Requiem
Johannes Brahms (1833-1897):
Wenn wir in höchsten Nöten sien
Ach, arme Welt, du trügest mich
Ich aber bin elend